Hard Hat Construction Group Ltd has two core businesses which between them have been trading for 60 years and their names are synonymous with Construction and Plant Hire in the South East of England with a reputation for high standards of Health and Safety, Quality, Delivery, Customer Service and Care for the whole workforce.
The two businesses of Hard Hat Construction Group Ltd are MACL and MAP.
MACL, regularly referred to and branded as Anderson has been trading since 1987.
MAP, frequently referred to as MAP Plant has been trading since 1999.
Based in Chelmsford with Regional Offices in Suffolk and Kent, HHCGL operates across the counties of Essex, Suffolk, Cambridgeshire, Hertfordshire and Kent. HHCGL also operates in the London Boroughs of Enfield, Waltham Forest, Redbridge, Barking and Dagenham, Newham, Havering, Greenwich and Bexley.
HHCGL is proud to be an Employee Owned business with 100% of the issued share capital in the business being owned by an Employee Ownership Trust – The Trustee Company. This provides indirect share ownership for PAYE employees of the Hard Hat Construction Group Ltd. The Trustee Company has an Independent Director with two Employee Directors alongside Company Directors.
Employee Owned businesses share the rewards of everyones inputs with the employees and so unify everyone into one team. This unity of purpose ensures clients, stakeholders and supply chain partners all receive first class service.
Our success is the direct result of our collective experience, capability and unrelenting commitment to our clients and the communities that we operate in.
Together, building value for all.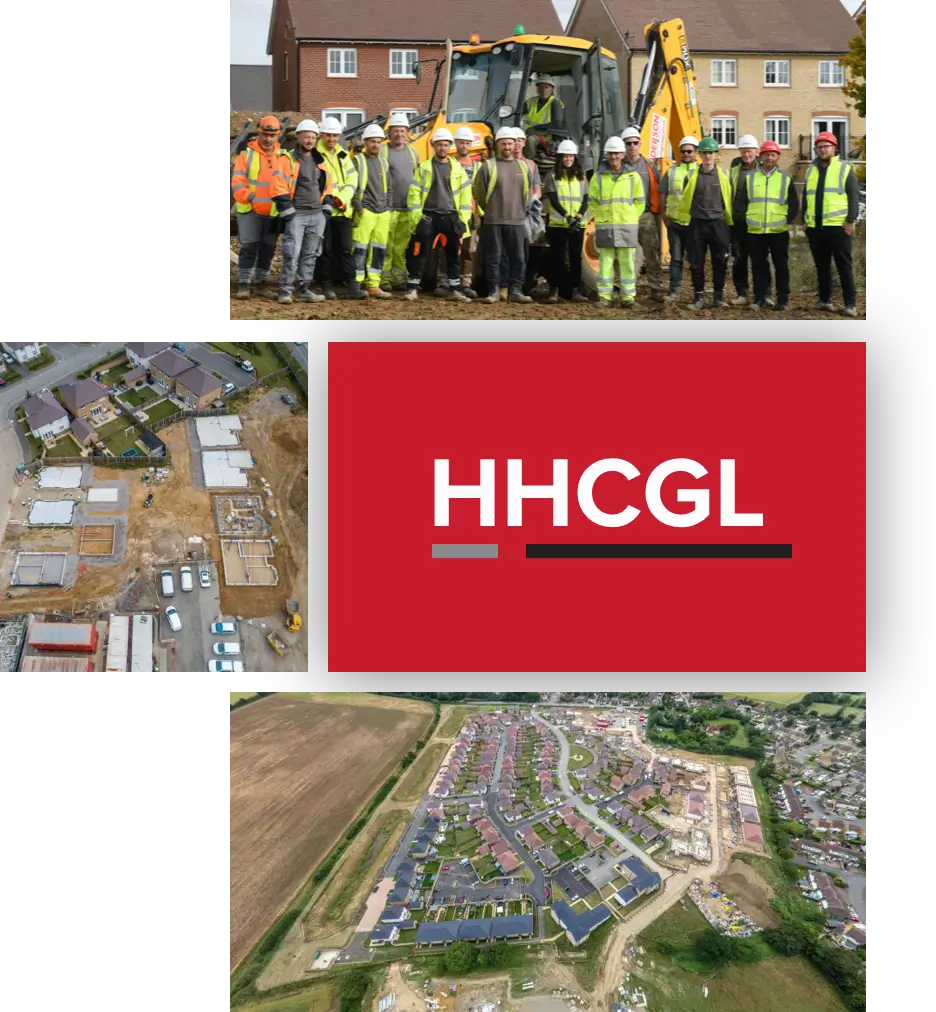 Our Head Office
Springfield Lodge, Colchester Road
Chelmsford, CM2 5PW
Find Us